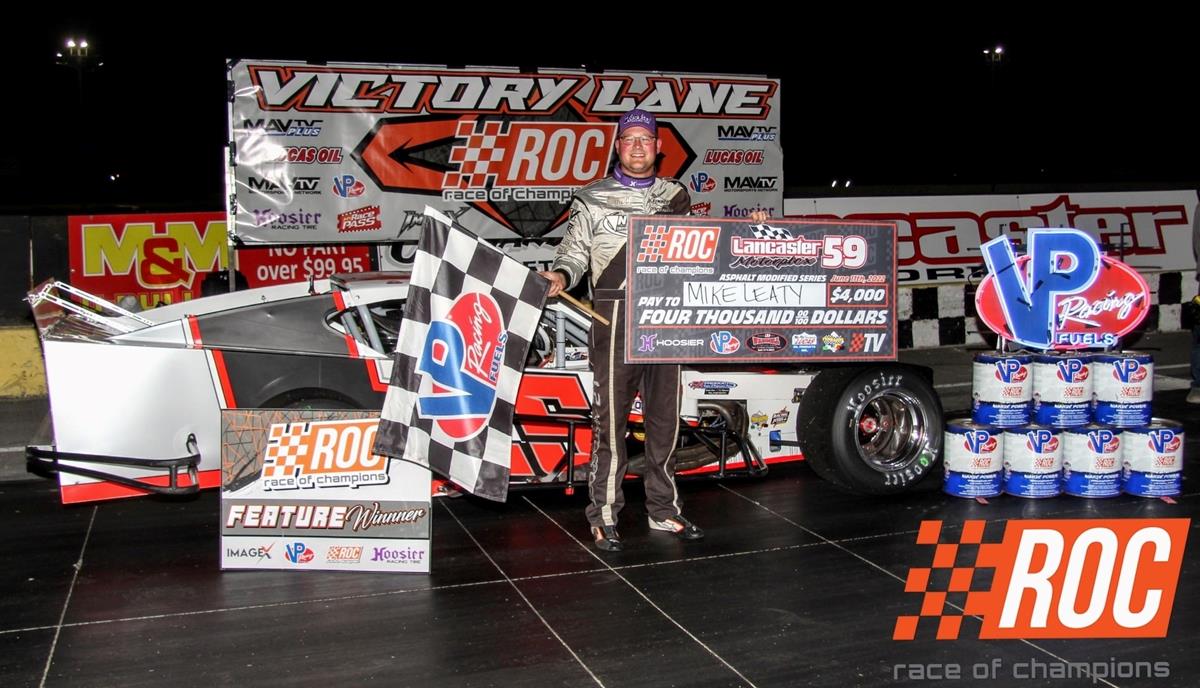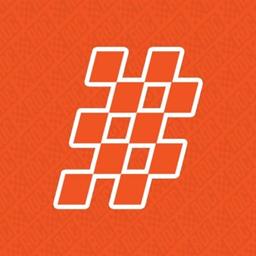 6/12/2022
Race of Champions
---
"SPEEDY" MIKE LEATY GOES BACK-TO-BACK FOR THE FIRST TIME IN HIS CAREER ON THE RACE OF CHAMPIONS MODIFIED SERIES WITH LANCASTER MOTORPLEX VICTORY
Mike Leaty of Williamson, N.Y., earned his second straight victory in Race of Champions Modified Series competition this past Saturday night as he held off a star-studded field of competitors to reach victory lane at the newly named, Lancaster (N.Y.) Motorplex, formerly Lancaster National Speedway.
Leaty was awarded $4,000 for his efforts driving his family-owned machine.
"Tonight was intense, that was for sure," stated Leaty following victory lane festivities. "Patrick (Emerling), was back there in the the Stearns-Putney car that I had the privilege to drive last week and then there's Matt (Hirschman), we were all right there, those guys know how to race and they have respect. It was great to win last week, but it's extra special to win in our family owned-car with my Dad and my family here. We can now focus on July 1 at Spencer."
Leaty came from the third starting position to inherit the lead when race leader, Andy Jankowiak of Buffalo, N.Y., who had led the early stages of the 59-lap affair spun, under caution, on the "one-to-go" lap while he was aggressively scuffing his tires.
Patrick Emerling of Orchard Park, N.Y., started 8th and worked his way to finish second. Matt Hirschman of Northampton, Pa., drew the 12th starting position for the second consecutive week and finished third.
Jankowiak recovered to finish fourth on the race track, however in post-race inspection, Jankowiak's carburetor failed a "go-no-go" gauge on the carburetor boosters. All four (4) boosters, failed the inspection. Jankowiak will be tabbed with a post-race penalty for all points earned in the feature event and a fine of his race purse earnings. The earnings will be placed in the point fund and distributed equally to competitors who earn point fund awards in the Race of Champions Modified Series.
George Skora, III of Eden, N.Y., rounded out the top-five.
Detailed results for the "Lancaster Motorplex 59" can be found here; www.rocmodifiedseries.com/schedules/event/423675
The next Race of Champions Modified Series event is Friday, July 1 at Spencer Speedway with the 2nd annual running of the Billy Whittaker Ford F50, 50-lap $5,000-to-win.
The next event for the Race of Champions family of series is this Friday, June 17 with "Kids Night" featuring Bike Riding down the front stretch, coloring contests and face painting along with the season opener for the Race of Champions Sportsman Modified and Race of Champions Late Model Series.
The Race of Champions is a sanctioning body presenting Modified and Stock Car racing on asphalt and dirt surfaces throughout the Northeast, with events in New York, Pennsylvania and New Jersey with primary marketing partners Hoosier Racing Tire, VP Racing Fuels, Lucas Oil Products, MAVTV, MAVTV Plus, Airport Collision, Rocket Performance, Waddell Communications, Image X Design, Sherwood Racing Wheels, DirtTrackDigest.com and Speed Sport. The 72ndt annual Race of Champions weekend will take place in 2022 at Lake Erie Speedway in North East, Pennsylvania and is the second longest consecutive auto-racing event in North America, second only to the Indianapolis 500.
For more information, contact;
Race of Champions Media at media@rocmodifiedseries.com
Follow us on Twitter; Instagram and Facebook; @RoCModSeries or visit our website: www.rocmodifiedseries.com
Back to News