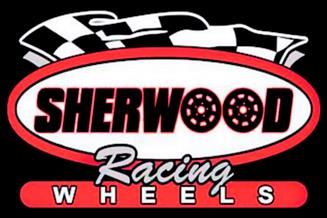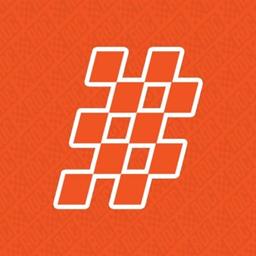 9/20/2019
Race of Champions
---
SHERWOOD RACING WHEELS TO SPONSOR HARD CHARGER AWARD FOR PRESQUE ISLE DOWNS & CASINO RACE OF CHAMPIONS WEEKEND
Sherwood Racing Wheels, a long standing partner of the Race of Champions will continue a special award for Hard Chargers that was created in 2017 for the Presque Isle Downs & Casino Race of Champions Weekend. Sherwood Racing Wheels will continue the Hard Charger Award program and the driver who passes the most cars from their original qualified position will receive a wheel as their award. Drivers in the 69th Annual Race of Champions 250, the Race of Champions Late Model, Race of Champions Sportsman and Race of Champions Super Stock Series will all be participating and each series will receive an award.
"The Race of Champions has been part of our family for many years," stated Sherwood Racing Wheels owner, Allen Sherwood. "This race is one of the greatest events in our division and it's truly a part of the heritage of the Modified division. We are extremely proud to be a part of it and offer race teams an additional award for their hard work in the event."
Sherwood Racing Wheels was formed in 1990 after Allen Sherwood retired from IBM, based on wheel repair and fabricating new custom-built, quality racing wheels on a full-time basis. In 2003, Lee Sherwood, several time Shangri-La / Tioga Speedway track champion joined the business and Sherwood Racing Products, LLC, was formed and continued to expand as it does today.
For more information in regard to Sherwood Racing Wheels visit; www.sherwoodracingwheels.com or call 607-687-2991.
Where: Lake Erie Speedway, North East, Pa.
When: Thursday, September 26; Friday, September 27 and Saturday, September 28.
Directions: The track is located just twenty minutes of East Erie, Pa., minutes from Interstate 90 and directly of Interstate 86 at 10700 Delmas Drive, North East, Pa., 16428
What: Presque Isle Downs & Casino Race of Champions Weekend; the 69th Annual Race of Champions 250
More Information: www.lakeeriespeedway.com (Track Phone: 814.725.3303) / www.rocmodifiedseries.com
For more information, contact;
Race of Champions Media at media@rocmodifiedseries.com
Follow us on Twitter; Instagram and Facebook; @RoCModSeries or visit our website: www.rocmodifiedseries.com
Back to News