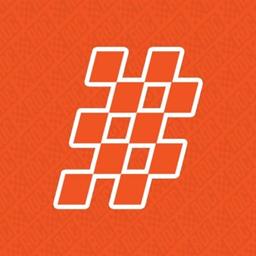 9/23/2019
Race of Champions
---
QUALIFYING RACE WINNERS TO RECEIVE BONUS FROM WADDELL COMMUNICATIONS AT PRESQUE ISLE DOWNS & CASINO RACE OF CHAMPIONS WEEKEND
Waddell Communications of Plainville, Connecticut, who is an authorized Racing Electronics dealer and retailer and the official two-way communication provider of the Race of Champions Series will provide additional support for the Presque Isle Downs & Casino Race of Champions Weekend at Lake Erie Speedway in North East, Pennsylvania featuring the 69th Annual Race of Champions 250.
Waddell Communications will provide all Race of Champions Asphalt Modified Series and Race of Champions Asphalt Sportsman Modified qualifying race winners with a radio specific carbon equipment case. In addition, the fastest qualifier in group time trials for the Modifieds will receive a case.
"The Race of Champions is a great event that concludes an exciting Series season. We are proud to support it," stated Shawn Waddell, owner, and proprietor of Waddell Communications. "Short-track racing and primarily Modified racing is our passion and making sure those teams have professional service and solid working communication tools is our focus. We look forward to contributing to this outstanding event."
For more information in regard to Waddell Communications visit www.waddellcommunications.com; e-mail: shawnwaddell@sbcglobal.net or phone: 860.573.8821.
Where: Lake Erie Speedway, North East, Pa.
When: Thursday, September 26; Friday, September 27 and Saturday, September 28.
Directions: The track is located just twenty minutes of East Erie, Pa., minutes from Interstate 90 and directly of Interstate 86 at 10700 Delmas Drive, North East, Pa., 16428
What: Presque Isle Downs & Casino Race of Champions Weekend; the 69th Annual Race of Champions 250
More Information: www.lakeeriespeedway.com (Track Phone: 814.725.3303) / www.rocmodifiedseries.com
For more information, contact;
Race of Champions Media at media@rocmodifiedseries.com
Follow us on Twitter; Instagram and Facebook; @RoCModSeries or visit our website: www.rocmodifiedseries.com
Back to News