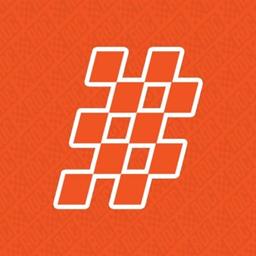 9/23/2019
Race of Champions
---
CHAMPIONSHIPS AND PURSE AND PRIZE MONEY ON THE LINE AT LAKE ERIE SPEEDWAY THIS WEEKEND AS PART OF THE 69TH ANNUAL PRESQUE ISLE DOWNS & CASINO RACE OF
After an exciting season, the 2019 Race of Champions family of Series will crown six champions as part of the 69th Annual Presque Isle Downs & Casino Race of Champions Weekend at Lake Erie Speedway.
Four of the six championships have different contenders that can take home the championship.
In the Race of Champions Modified Series, Andy Jankowiak of Buffalo, N.Y., holds the top spot by 2 markers over Patrick Emerling of Orchard Park, N.Y., heading into Saturday's 250-lap event that will pay the winner $12,500.
"We are looking forward to a busy weekend," stated Emerling. "We've got a long going on but it would really good to win our second Race of Champions series title. Andy (Jankowiak) has led it for most of the season but we've been able to get closer. We are looking forward to giving it our all at Lake Erie on Saturday."
The Asphalt Sportsman (Chuck Hossfeld and Daryl Lewis, Jr.); Late Model (Terry Weldy and Eldon King, III); TQ Midgets (Jankowiak and Kyle Hutchinson) and the Four Cylinder Dash Series (Jacob Gustafson and Bob Bogner) all have to settle their individual championship chases.
Tom Barron of Ontario, N.Y., currently leads the Super Stock Series by 72 over Joe Mancuso of Buffalo, N.Y., the defending series champion. It would be Barron's first series championship.
If you are planning to attend the weekend and camp at the facility, spots are being sold at the track for the designated camping areas. Tickets and camping spots for the Presque Isle Downs & Casino Race of Champions Weekend are available at the Lake Erie Speedway ticket office 814.725.3303.
Where: Lake Erie Speedway, North East, Pa.
When: Thursday, September 26; Friday, September 27 and Saturday, September 28.
Directions: The track is located just twenty minutes of East Erie, Pa., minutes from Interstate 90 and directly of Interstate 86 at 10700 Delmas Drive, North East, Pa., 16428
What: Presque Isle Downs & Casino Race of Champions Weekend; the 69th Annual Race of Champions 250
More Information: www.lakeeriespeedway.com (Track Phone: 814.725.3303) / www.rocmodifiedseries.com
For more information, contact;
Race of Champions Media at media@rocmodifiedseries.com
Follow us on Twitter; Instagram and Facebook; @RoCModSeries or visit our website: www.rocmodifiedseries.com
Back to News