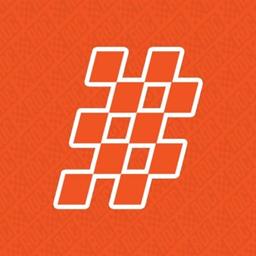 10/5/2019
Race of Champions
---
FOAR SCORE ROAD RALLY AND RACE OF CHAMPIONS READY TO PRESENT "ROAD RALLY" AND SEASON ENDING PARTY ON SATURDAY, OCTOBER 26, 2019
The annual Friends of Auto Racing (FOAR) Score Club Road Rally will take place on Saturday, October 26, beginning at 12:00 pm (Noon) at the North End of the Eastern Hills Mall parking lot near for final team registration and the beginning of the rally.
The rally will end at an outdoor venue owned by 2019 Race of Champions Asphalt Sportsman Modified Series champion Chuck Hossfeld. The after party and dinner will begin at 5:00 pm. Chiavettas will provide the dinner. There will be entertainment and dancing. Soda and water will be provided, however the event will be a "BYOB" for any alcohol.
"I spoke with the management of the Race of Champions in regard to a post season party," explained Chuck Hossfeld. "I wanted to celebrate the season, because truthfully, it was late in coming together and many people didn't know if there was going to be a season, so this was an opportunity to bring everyone together and be thankful for the year we had and then the FOAR Score Road Rally played into this, making it a great event for all of us together and truly enjoy why we do this."
Road Rally registration must be mailed back to the FOAR Score Club by October 16, 2019 and each member of the Road Rally Team or party attendee is $25. Registrations can be mailed to the club at PO Box 261, Bowmansville, NY 14026.
There are camping spaces available for overnight accommodations for campers, motorhomes or tents. Spaces are $30 per space.
The Race of Champions is a sanctioning body presenting Modified and Stock Car racing on asphalt and dirt surfaces throughout the Northeast, with events in New York, Pennsylvania and New Jersey. Hoosier Racing Tire, VP Racing Fuels, US Army, Upstate Automotive Group, Waddell Communications, Pilat Graphic Design, TDH Refrigeration, Sherwood Racing Wheels, PavedTrackDigest.com, Wilbert's U-Pull It and Speed51.com. The 69th annual Race of Champions weekend will take place in 2019 at Lake Erie Speedway in North East, Pennsylvania and is the second longest consecutive auto-racing event in North America, second only to the Indianapolis 500.
For more information, contact;
Race of Champions Media at media@rocmodifiedseries.com
Follow us on Twitter; Instagram and Facebook; @RoCModSeries
Back to News