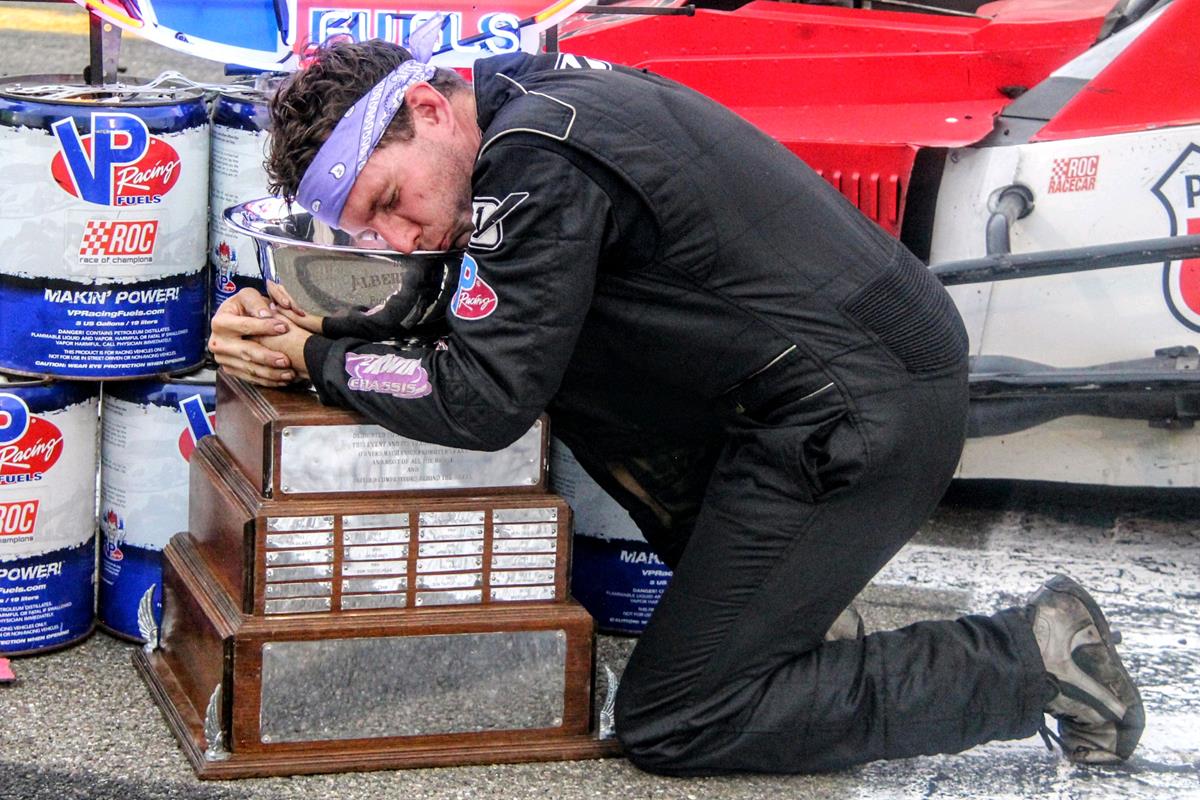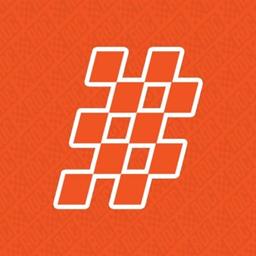 9/30/2021
Race of Champions
---
ANDY JANKOWIAK CAPTURES 71ST ANNUAL LUCAS OIL RACE OF CHAMPIONS 250 AT LAKE ERIE SPEEDWAY TO CONCLUDE PRESQUE ISLE DOWNS & CASINO ROC WEEKEND
Andy Jankowiak of North Tonawanda, N.Y., swept the weekend at Presque Isle Downs & Casino Race of Champions at Lake Erie Speedway which concluded with the 71st Annual Lucas Oil Products Race of Champions 250 this past Sunday afternoon.
Jankowiak also claimed the "Crown Royal Classic Tribute to Joe Reilly 54".on Saturday evening for the Race of Champions Sportsman Modified division, which is a traditional part of the weekend.
On Sunday afternoon, Jankowiak took the lead late in the race and went on to win the 250-lap classic. On Saturday evening, Jankowiak made a dramatic last lap pass of Mike Fiebelkorn of Hamburg, N.Y.
"We had the biggest weekend you could have," stated Jankowiak. "It's been a dream of mine to win the Race of Champions event and put my name forever with the greatest Modified drivers ever and it really hasn't sunk in yet."
Jankowiak topped Mike Christopher, Jr., of Wolcott, Connecticut and Patrick Emerling of Orchard Park, N.Y.
By virtue of his 6th place finish, Austin Beers of Northampton, Pa., earned the Series points championship.
Jankowiak topped Fiebelkorn and Shawn Nye of Lancaster, N.Y., in the Sportsman Modified Series event on Saturday. Daryl Lewis, Jr., of Ontario, N.Y., captured the Series championship.
14-year old Evan Rygielski of Wilkes-Barre, Pa., won the Race of Champions Super Stock Series event over Eric Brown of Colden, N.Y., and Mike Pollack of Freeland, Pennsylvania. Tommy Barron of Ontario, N.Y., earned his second Series championship.
Andrew Lewis, Jr. of Ontario, N.Y., claimed the Race of Champions "Rocket Performance" 602 Sportsman Modified Series victory and series crown.
Jerick Johnson of Mooresville, N.C., won an incredibly competitive 40-lap Race of Champions Late Model Series race over Dave Heitzhaus of Strykersville, N.Y., and Eldon King, III of Freedom, N.Y.
Bob Palmer of Buffalo, N.Y., and Nick Robinson of Waverly, N.Y., battled for the Fred Rounds Race of Champions FOAR Score Dash Series "Triple Challenge as the division raced all three days. Palmer won the opening battle on Friday, September 24, with Robinson sweeping each of the next two-days and earning the "Fred Rounds Triple Challenge Cup.
Rich Sharpe of Depew, N.Y., continued his dominance in the Race of Champions Street Stock Series, topping Chris Powers of Blasdell, N.Y., and Nik Welshans of West Seneca, N.Y.
Bobby Holmes of Lockport, N.Y., won the Saturday portion of the NYPA TQ Midget program while Dave Wollaber of Lockport, N.Y., won the Harry Macy Classic on Sunday afternoon, earning his victory in the prestigious event.
Full results from Presque Isle Downs & Casino Race of Champions Weekend and the 71st Annual Race of Champions 250 can be found here; www.rocmodifiedseries.com/schedule/
The Race of Champions is a sanctioning body presenting Modified and Stock Car racing on asphalt and dirt surfaces throughout the Northeast, with events in New York, Pennsylvania and New Jersey with primary marketing partners Hoosier Racing Tire, VP Racing Fuels, Waddell Communications, Image X Graphic Designs, Sherwood Racing Wheels, DirtTrackDigest.com, FX Caprara and Billy Whittaker Ford. The 72nd annual Race of Champions weekend will take place in 2022 at Lake Erie Speedway in North East, Pennsylvania and is the second longest consecutive auto-racing event in North America, second only to the Indianapolis 500.
For more information, contact;
Race of Champions Media at media@rocmodifiedseries.com
Follow us on Twitter; Instagram and Facebook; @RoCModSeries or visit our website: www.rocmodifiedseries.com
Back to News