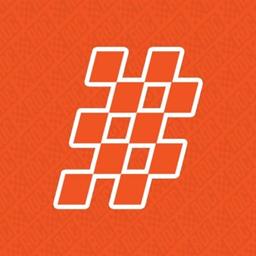 9/30/2021
Race of Champions
---
RACE OF CHAMPIONS HALL-OF-FAME INDUCTIONS TO KEVIN O'SULLIVAN FROM PRESQUE ISLE DOWNS & CASINO; ERIE SPORTS COMMISSION, MARK JEANNERET, EMILY BIDDLE A
Race of Champions Modified Series management has announced the induction class for the 2021 Race of Champions Hall of Fame during the pre-race ceremony for the 71st Annual Lucas Oil Race of Champions 250, the conclusion of Presque Isle Downs & Casino Race of Champions Weekend at Lake Erie Speedway in North East, Pennsylvania.
The 2021 induction class includes those who assisted in providing the Race of Champions a home for the past five-years and for the next three-years (at minimum) for which the dates have already been announced.
Kevin O'Sullivan, the Vice President General Manager of Presque Isle Downs & Casino is the first inductee. Presque Isle Downs & Casino has held the title sponsorship of the weekend since the race made its debut at Lake Erie Speedway in 2017. O'Sullivan and his staff have provided hospitality and entertainment for the Race of Champions faithful that visited Erie since 2017.
The Erie Sports Commission played a pivotal role in bringing the event to Erie. Mark Jeanneret the Executive Director for the Commission replaced Ron Sertz in 2018 and has spearheaded the efforts to bring the event to the track. Emily Biddle the Marketing and Communications Director has provided publication relations and event promote throughout the events stay at the speedway, while Ben Huggler the Event Series Director has provided assistance, ideas and planning whenever necessary.
AJ Moore, the General Manager, at Lake Erie Speedway, approached Race of Champions management in the Winter of 2016, with the request to put a meeting together amongst the parties involved. It was Moore's foresight that provided that paved the way for the parties to be brought together to assemble what people in the Erie and North East, Pennsylvania communities recognize as Presque Isle Downs & Casino Race of Champions.
"There are more than just racing statistics that qualify individuals for any Hall of Fame," stated Joe Skotnicki, Race of Champions. "We are doing that today. Without the efforts of each of these individuals, Race of Champions weekend would not have a home at one of the finest facilities in North America. We are proud of our association with all of these folks and thrilled that they have chose to stand by us as we continue to grow and expand this event."
The Race of Champions is a sanctioning body presenting Modified and Stock Car racing on asphalt and dirt surfaces throughout the Northeast, with events in New York, Pennsylvania and New Jersey with primary marketing partners Hoosier Racing Tire, VP Racing Fuels, Waddell Communications, Image X Graphic Designs, Sherwood Racing Wheels, DirtTrackDigest.com, FX Caprara and Billy Whittaker Ford. The 71st annual Race of Champions weekend will take place in 2021 at Lake Erie Speedway in North East, Pennsylvania and is the second longest consecutive auto-racing event in North America, second only to the Indianapolis 500.
For more information, contact;
Race of Champions Media at media@rocmodifiedseries.com
Follow us on Twitter; Instagram and Facebook; @RoCModSeries or visit our website: www.rocmodifiedseries.com
Back to News