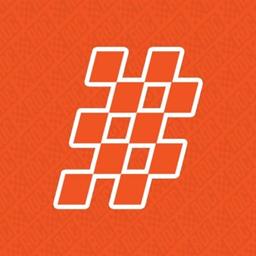 6/2/2022
Race of Champions
---
THE RACE OF CHAMPIONS SERIES GOES MOBILE WITH THE TICKET HOSS APP AT SPENCER SPEEDWAY FOR 2022
By implementing the Ticket Hoss mobile ticketing app, the Race of Champions (RoC) Series will introduce mobile ticketing at Spencer Speedway starting in 2022, helping attendees get in through the front gate quickly and efficiently, even at its largest events. You can get your tickets for the 67th Annual Season Opener at Spencer Speedway NOW on Ticket Hoss!
DOWNLOAD TICKET HOSS:
· Apple App Store or Google Play
To use Ticket Hoss, download the app, sign up, and purchase all of your tickets for RoC Series events at Spencer Speedway. Transfer tickets to friends and family easily! At the track, simply proceed to the entrance gate, present your mobile tickets, and walk right in.
"We are excited to be on board with our friends with Pit Pay as they continue to expand their business," said RoC Promoter Joe Skotnicki. "We are looking forward to being able to offer our fans another option in purchasing tickets for our events. Ticket Hoss will be a great addition to the ever-growing technological side of the sport."
"We are thrilled to have the Race of Champions Series utilize the Ticket Hoss Mobile Ticketing App this season at Spencer," said Frank Bolter, founder of Pit Pay Inc. "We are passionate about creating a fun, frictionless experience for the race and event attendees. Our technology allows racetracks to deliver an easy buying and at-track experience on par with what they would encounter at a major league sporting event."
TICKET HOSS FEATURES:
· Buy Tickets in under 1 Minute!
o How to Buy: https://tickethoss.help/16j
· Transferring Tickets to Others
o How to Transfer a Ticket: https://tickethoss.help/hp0
· Getting into the Event
o What You'll Need: https://tickethoss.help/eyt
PIT PASSES:
If you need pit passes for RoC Series races, download the Pit Pay App: https://getpitpay.com/hch
Back to News