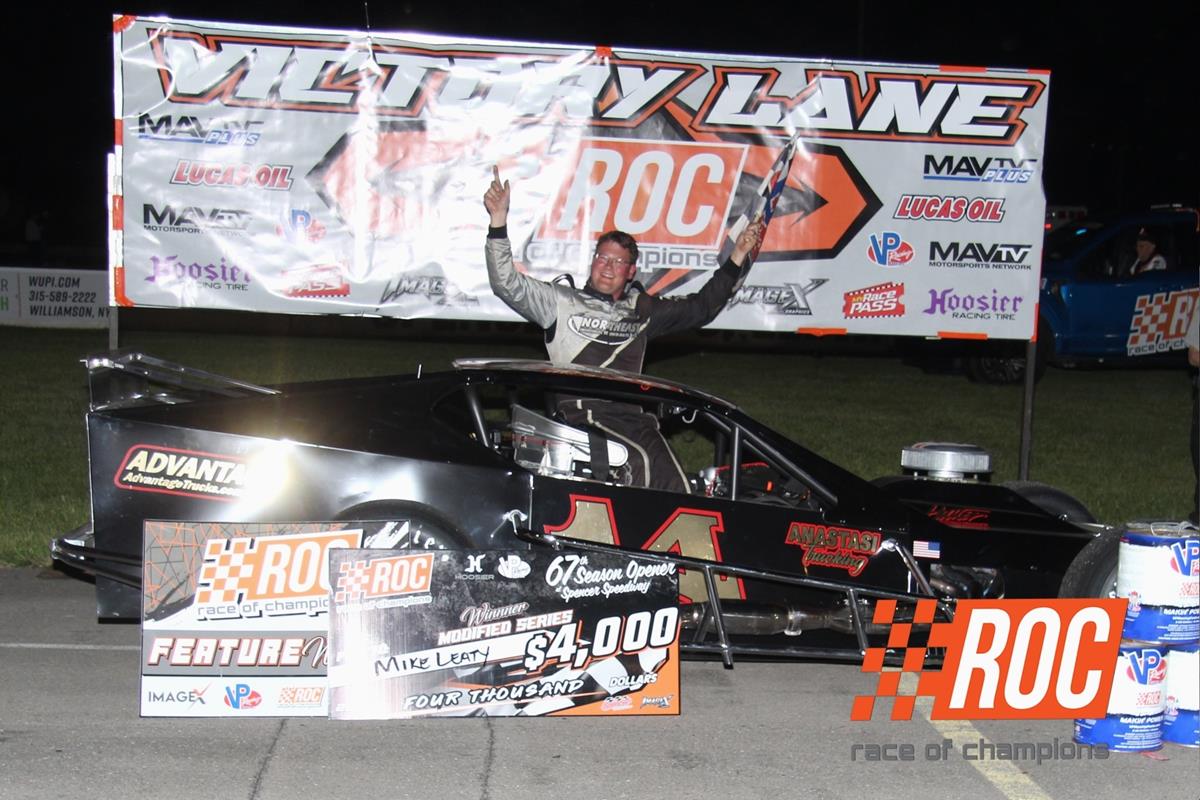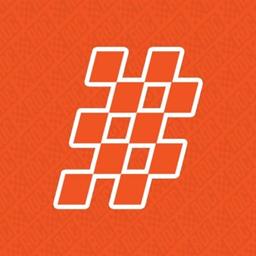 6/8/2022
Race of Champions
---
"SPEEDY" MIKE LEATY MAKES HIS WAY TO VICTORY LANE IN "FAST 40" 67th ANNUAL SPENCER SPEEDWAY OPENER
Mike Leaty of Williamson, N.Y., has made his mark at Spencer Speedway in Williamson, N.Y., and every time there is a new race promotion, Leaty seemingly finds his way to victory lane.
This past Friday night was no different as Leaty piloted a new ride two victory lane, surviving several restarts to drive into victory lane in the "Fast 40" at Spencer Speedway, earning $4,000 for his efforts.
"This deal came together to drive for Joe Stearns and Billy Putney recently due to Patrick Emerlings NASCAR Xfinity schedule and I'm glad it happened this way tonight," stated Leaty in victory lane. "We have a really good car at home, but this car was spot on. I'm very thankful for everyone's effort and it is a great way to kick off the 2022 season."
Leaty held off Matt Hirschman to claim the victory. Hirschman drove from 12th to 2nd in the race, making a late race pass of Zane Zeiner of Bath, Pa., who finished 3rd.
Roger Coss of Lafayette, N.J., and Austin Beers of Northampton, Pa., the defending Series champion rounded out the top-five.
Tommy Barron of Ontario, N.Y., the defending Race of Champions Super Stock Series champion continued his winning ways in the division holding Jimmy Steffenhagen of Fairport, N.Y., to capture the victory. Joe Mancuso of Buffalo, N.Y., finished 3rd. Tim Gullo of Elmira, N.Y., and Evan Rygielski of Wilkes-Barre, Pa., rounded out the top-five.
Andrew Lewis of Ontario, N.Y., who is the first and defending Race of Champions Rocket Performance 602 Sportsman Modified Series Champion led all 15 laps to capture the victory. Andrew Cook of West Henrietta, N.Y., finished 2nd with Alyssa Leaty of Williamson, N.Y., finishing 3rd.
Lewis went on to win the Wilbert's U-Pull It Four Cylinder race with a late race pass of Four Cylinder racing ace, Bob Palmer of Buffalo, N.Y. Palmer finished second with Dave Reiber of Prattaburg, N.Y., finishing 3rd.
The Wilbert's U-Pull It Super Sixes also on Friday night with Van Grant of Sodus, N.Y., topping Ashley Schoonmaker of Williamson, N.Y. Matthew Moreau of Bloomfield, N.Y., finished 3rd.
Detailed results for the 67th Season Opener at Spencer Speedway "Fast 40" can be found here; https://www.rocmodifiedseries.com/schedules/event/406245
The next Race of Champions event is Saturday, June 11 for the Race of Champions Modified Series at Lancaster (N.Y.) Motorplex. The next event at Spencer Speedway is Friday, June 17th with the "Kid's Night" and the opening event for the Race of Champions Sportsman Modified Series.
The Race of Champions is a sanctioning body presenting Modified and Stock Car racing on asphalt and dirt surfaces throughout the Northeast, with events in New York, Pennsylvania and New Jersey with primary marketing partners Hoosier Racing Tire, VP Racing Fuels, Lucas Oil Products, MAVTV, MAVTV Plus, Airport Collision, Rocket Performance, Waddell Communications, Image X Design, Sherwood Racing Wheels, DirtTrackDigest.com and Speed Sport. The 72ndt annual Race of Champions weekend will take place in 2022 at Lake Erie Speedway in North East, Pennsylvania and is the second longest consecutive auto-racing event in North America, second only to the Indianapolis 500.
For more information, contact;
Race of Champions Media at media@rocmodifiedseries.com
Follow us on Twitter; Instagram and Facebook; @RoCModSeries or visit our website: www.rocmodifiedseries.com
Article Media
Back to News