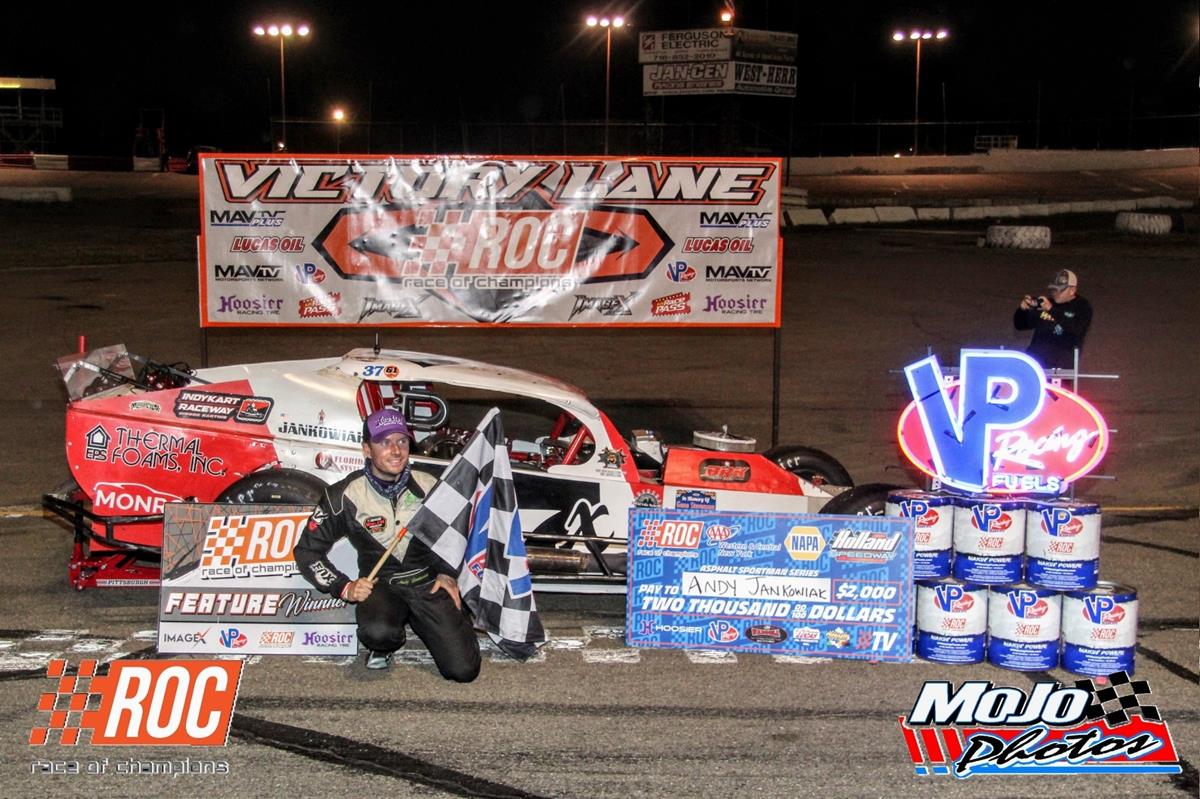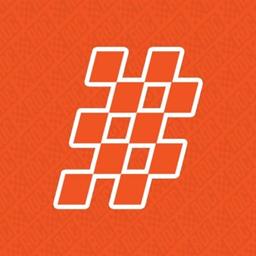 7/12/2022
Race of Champions
---
ANDY JANKOWIAK RACES TO SECOND CONSECUTIVE RACE OF CHAMPIONS SPORTSMAN MODIFIED SERIES AT HOLLAND SPEEDWAY IN AAA OF WNY / NAPA NIGHT AT THE RACES
Andy Jankowiak of Buffalo, N.Y., started 13th, picked his way through the field and overtook early race leader Shawn Nye of Lancaster, N.Y., to capture this past Saturday night's 50-lap Race of Champions Sportsman Modified Series race at Holland (N.Y.) International Speedway. It was Jankowiak's second consecutive win in the division.
"Our Sportsman car just seems to go well when we have the opportunity to race it," stated Jankowiak in victory lane. "The guys did a great job helping to get this car ready while I was away preparing for our next ARCA adventure. I need to thank everyone that helps me out. Tonight was a great night, I love racing here at Holland."
Nye came home 2nd while Mike Fiebelkorn of Hamburg, N.Y., led the race briefly from his 8th place starting position bringing his machine home 3rd.
Kevin Timmerman of Walworth, N.Y., finished 4th and Eddie Hawkins of Marion, N.Y., rounded out the top-five.
Sam Fullone of North Collins, N.Y., topped the Race of Champions Late Model Series race ahead of Bob Weber of Clarence Center, N.Y., and Eldon King, III of Freedom, N.Y.
Tim Welshans of South Wales, N.Y., scored the victory in the Race of Champions Street Stock Series event. Welshans held off his brother Nik Welshans of West Seneca, N.Y., and Rich Sharpe of Depew, N.Y., to earn the victory.
Bob Palmer of Buffalo, N.Y., made a dramatic last lap pass on Nick Robinson of Waverly, N.Y., to capture the victory in the Race of Champions FOAR Score Four Cylinder Dash Series race. Andrew Lewis, Jr., of Ontario, N.Y., came home third in the event.
Full and comprehensive race results may be found here; www.rocmodifiedseries.com/schedules/event/411870
The next race for the Race of Champions Modified Series is Saturday, July 30 with the 33rd Annual running of the Tribute to Tommy Druar and Tony Jankowiak at Holland International Speedway. The Modified Series will be joined by the Race of Champions Street Stock Series in a 37-lap event, along with the Race of Champions FOAR Score Dash Series, who will be running a 25-lap feature.
The Race of Champions is a sanctioning body presenting Modified and Stock Car racing on asphalt and dirt surfaces throughout the Northeast, with events in New York, Pennsylvania and New Jersey with primary marketing partners Hoosier Racing Tire, VP Racing Fuels, Lucas Oil Products, MAVTV, MAVTV Plus, Airport Collision, Rocket Performance, Waddell Communications, Image X Design, Sherwood Racing Wheels, DirtTrackDigest.com and Speed Sport. The 72ndt annual Race of Champions weekend will take place in 2022 at Lake Erie Speedway in North East, Pennsylvania and is the second longest consecutive auto-racing event in North America, second only to the Indianapolis 500.
For more information, contact;
Race of Champions Media at media@rocmodifiedseries.com
Follow us on Twitter; Instagram and Facebook; @RoCModSeries or visit our website: www.rocmodifiedseries.com
Back to News