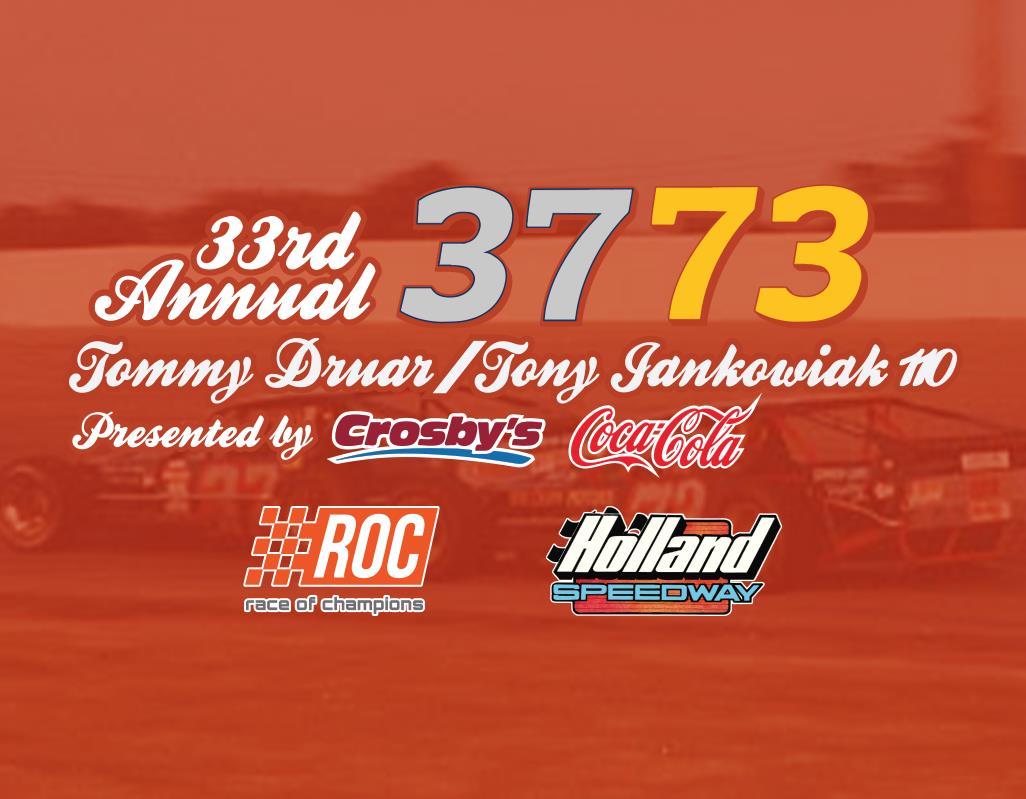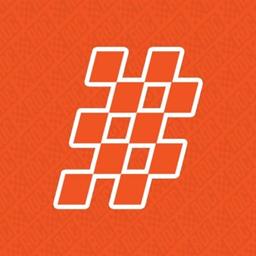 7/25/2022
Race of Champions
---
IT'S TIME FOR THE 33RD ANNUAL TRIBUTE TO TOMMY DRUAR AND TONY JANKOWIAK PRESENTED BY CROSBY STORES AND COCA-COLA AT HOLLAND INTERNATIONAL SPEEDWAY
Race fans and competitors are looking forward to returning the "high-banks" of Holland (N.Y.) International Speedway for the second time this season in anticipation of what has become one of the biggest nights of racing along with one of the greatest traditions in Western New York, the running of the 33rd Annual Tribute to Tommy Druar and Tony Jankowiaki presented by Crosby Stores and Coca-Cola.
The Race of Champions Modified Series will compete for 110-laps.
"This is a night that the racing community always looks forward to and so does our family," stated Mickey Druar, widow to Tommy Druar. "The people are incredible, it is a great night of racing and a wonderful celebration of Tommy and Tony's lives. Our families are extremely thankful that this tradition has carried on for so long. We look forward to seeing everyone Saturday at Holland."
Mike Leaty of Williamson, N.Y., has posted two victories this season, while Patrick Emerling of Orchard Park, N.Y., won the Series most recent race at Spencer Speedway. Leaty, currently holds the point lead and is looking for another strong run at Holland.
"It's definitely a tire management run," stated Leaty. "There are no tire changes, so it's up to the driver to hang on and keep the car under them so you have something at the finish. It will be a challenge with a lot of good racecars in the field. We'll be ready to go."
The Race of Champions Street Stocks will run their final race of the season at Holland with a 37-lap feature for $500-to-win. Tim Welshan's of South Wales, N.Y., scored the victory in the first race and holds the point lead for the three race Series. The FOAR Score Club of Western New York will be collecting and assembling the point fund for the division for the 2022 season. The champion will be honored at the season ending Championship Celebration for the Race of Champions and will receive all of the accolades for their efforts.
The Race of Champions FOAR Score Four Cylinder Dash Series will make their second of three appearances at Holland, with $360.60 going to the winner with continued support from DC&H Consulting in Williamsville, N.Y. Bob Palmer of Buffalo, N.Y., won a thrilling event on Saturday, July 9 over Nick Robinson of Waverly, N.Y.
Grandstand gates will open at 5:00pm with qualifying races slated to roll at 6:30pm.
The race will be streamed live on FloRacing on the MAVTV Plus programming network.
Where: Holland International Speedway, Holland, N.Y.
When: Saturday, July 311, 2022- Practice at 4:00pm – Race of Champions Modified Series practice 5:15pm; Qualifying at 6:30pm; Features will follow.
Directions: The track is located on Holland / Glenwood Road off of Route 16 just minutes from downtown Buffalo and the South towns of Western New York.
What: Race of Champions Modified Series; Race of Champions Street Stock Series; Race of Champions FOAR Score Four Cylinder Dash Series.
More Information: www.hollandsportscomplex.com /www.facebook.com/HollandSpeedway/ / www.rocmodifiedseries.com
The Race of Champions is a sanctioning body presenting Modified and Stock Car racing on asphalt and dirt surfaces throughout the Northeast, with events in New York, Pennsylvania and New Jersey with primary marketing partners Hoosier Racing Tire, VP Racing Fuels, Lucas Oil Products, MAVTV, MAVTV Plus, Airport Collision, Rocket Performance, Waddell Communications, Image X Design, Sherwood Racing Wheels, DirtTrackDigest.com and Speed Sport. The 72ndt annual Race of Champions weekend will take place in 2022 at Lake Erie Speedway in North East, Pennsylvania and is the second longest consecutive auto-racing event in North America, second only to the Indianapolis 500.
For more information, contact;
Race of Champions Media at media@rocmodifiedseries.com
Follow us on Twitter; Instagram and Facebook; @RoCModSeries or visit our website: www.rocmodifiedseries.com
Back to News