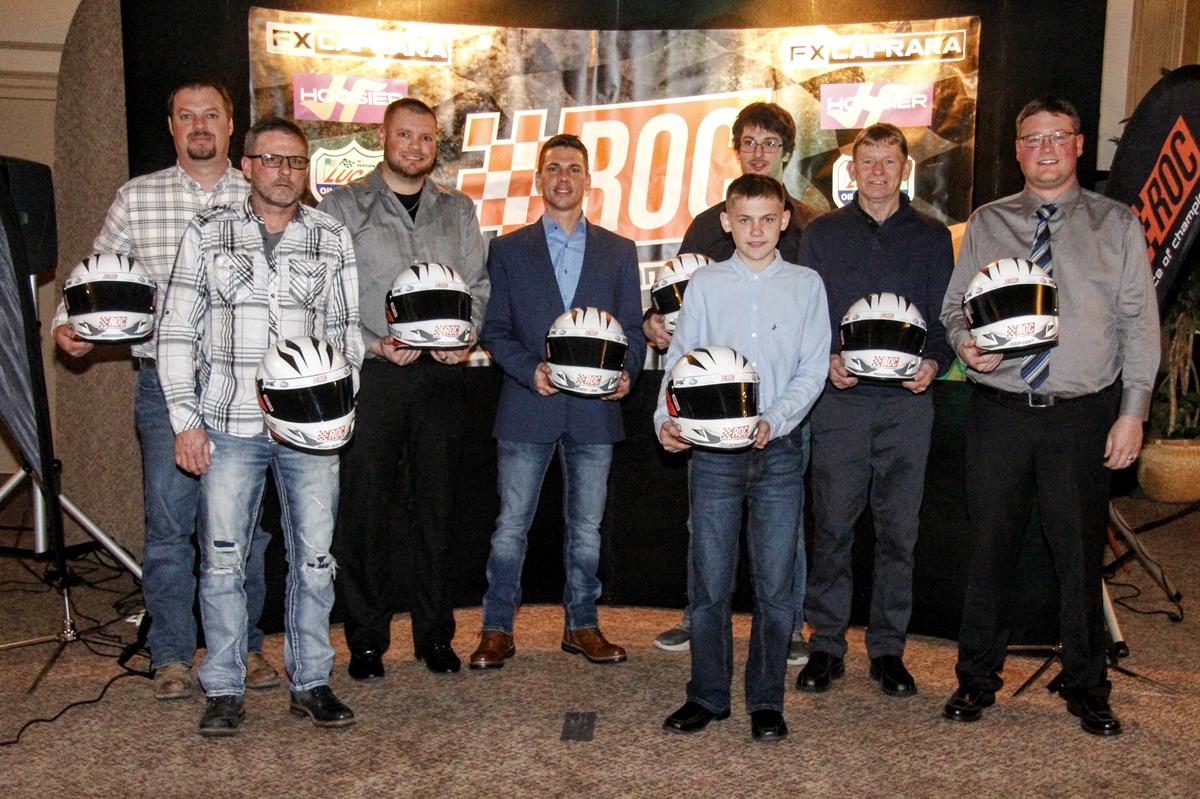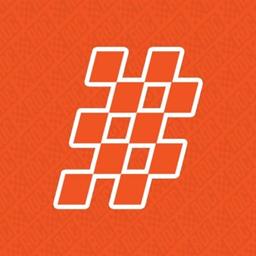 1/23/2023
Race of Champions
---
CHAMPIONS AND INDIVIDUALS HONORED AT RACE OF CHAMPIONS 2022 SEASON-ENDING CELEBRATION
The Race of Champions Series family of participants, officials and fans gathered at the Genesee River Restaurant & Reception Center in Mount Morris (NY) for an evening of awards, accolades and celebration to conclude the 2022 championship season, where over $50,000 in awards were passed out and special awards were presented.
Honored as series champions were Mike Leaty of Williamson, N.Y. (Race of Champions Asphalt Modified Series); Shawn Nye, of Lancaster, NY (Race of Champions Sportsman Modified); Tommy Barron of Ontario, NY (Race of Champions Super Stock); Eldon King, III of Freedom, NY (Race of Champions Late Model Series); Tim Welshans (Race of Champions Street Stock); Adam Leslie of Wainfleet, Ontario – Canada (Race of Champions Dirt 602 Sportsman Modified Series); Andrew Lewis, Jr., of Ontario, NY (Race of Champions "Rocket Performance" 602 Sportsman Modified) and Nick Robinson of Waverly, NY (Race of Champions FOAR Score Four Cylinder Dash Series). Ashley Schoonmaker of Williamson, N.Y., Wilbert's Super Six Series and Andrew Lewis, Jr. of Ontario, N.Y., were also honored for their accomplishments at Spencer Speedway as division champions.
"The season worked out for us," stated Leaty, accepting his second Race of Champions Modified Series championship. "We got off to a fast start and then we were able to maintain good finishes throughout the season. I have to thank my family, they've been with me all through this and all of my guys. We've been doing this for a long time, this was a great way to cap off the season."
Point fund contributions come from Hoosier Racing Tire, VP Racing Fuels, Lucas Oil, Presque Isle Downs & Casino, Wilbert's U-Pull It, FX Caprara, Waddell Communications, Whittaker Ford, Presque Isle Downs and Casino, the Erie Sports Commission, Speed Sport and Speedway Illustrated.
Several others received special recognition, in addition to recognizing the accomplishments of all, for an entire season of passion and dedication.
Speed Sport presented the Most Popular Driver Awards. Jack Ely of Wall, N.J. (Modifieds); Trevor Catalano of Ontario, NY (Sportsman); Evan Rygielski of Wilkes-Barre, Pa. (Super Stock); Samantha Osborn of Quakertown, Pa. (Late Models); James Michael Friesen of Niagara-on-the-Lake, Ontario – Canada (Dirt 602 Sportsman); Alyssa Leaty of Williamson, NY (Rocket Performance 602 Sportsman) and Andrew Lewis, Jr. of Ontario, NY (FOAR Score Four Cylinder Dash Series) were all named most popular in their respective division.
Laura Schoeder of Tonawanda, N.Y. was presented the "Jerry Ward" Dedication to the Sport Award. A donation of $250 from the FOAR Score Fan Club and the Race of Champions will be made to the charity of her choice in her name, to honor Ward.
For anyone receiving a point fund award, if you opted not to attend the awards banquet, your point fund award will be presented at the first event that you attend for your division in 2023.
Western New York racing announcer, the voice of the Race of Champions, Buffalo Bandits sideline reporter and WGR Radio 550 radio show host, Dave Buchanan of Depew, NY, performed as the Master of Ceremonies.
The Race of Champions is a sanctioning body presenting Modified and Stock Car racing on asphalt and dirt surfaces throughout the Northeast, with events in New York, Pennsylvania and New Jersey with primary marketing partners Hoosier Racing Tire, VP Racing Fuels, Lucas Oil Products, MAVTV, MAVTV Plus, Airport Collision, Rocket Performance, Waddell Communications, Image X Design, Sherwood Racing Wheels, DirtTrackDigest.com and Speed Sport. The 72nd and 73rd annual Race of Champions weekend will take place in 2022 at Lake Erie Speedway in North East, Pennsylvania and is the second longest consecutive auto-racing event in North America, second only to the Indianapolis 500.
For more information, contact;
Race of Champions Media at media@rocmodifiedseries.com
Follow us on Twitter; Instagram and Facebook; @RoCModSeries or visit our website: www.rocmodifiedseries.com
Back to News