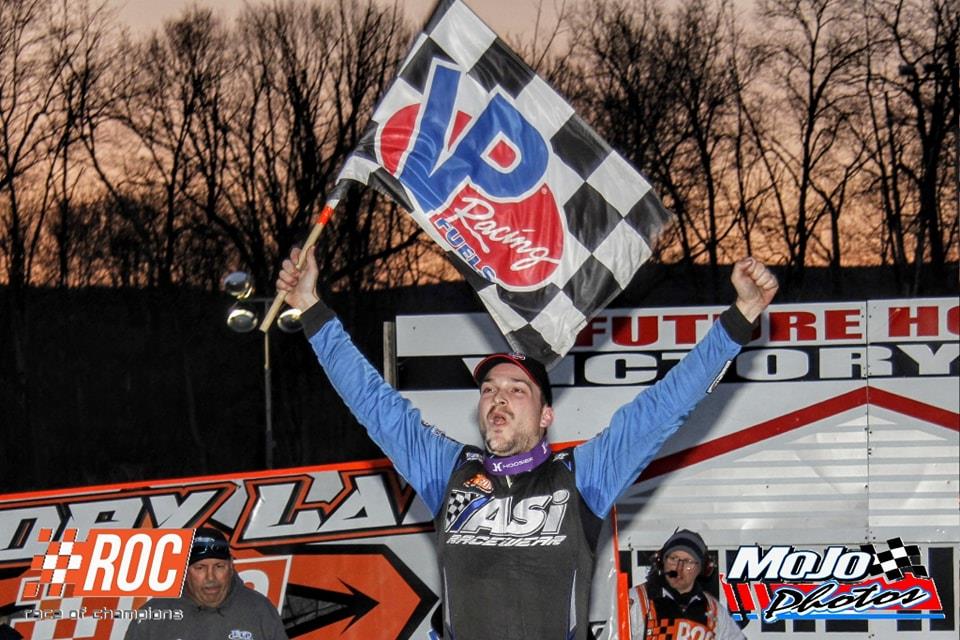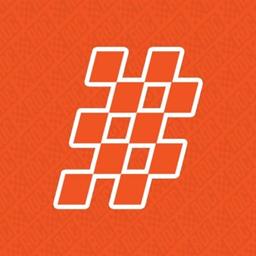 4/10/2023
Race of Champions
---
NEW JERSEY'S JACK ELY BECOMES NEWEST RACE OF CHAMPIONS MODIFIED SERIES WINNER AT MAHONING VALLEY SPEEDWAY "SPRING MELTDOWN"
The Race of Champions Modified Series kicked off it's 30th season this past Saturday at Mahoning Valley Speedway in Lehighton, Pennsylvania with the "Spring Meltdown 75" on the eve before Easter.
Jack Ely of Wall, N.J., started 8th, ran with the leaders for much of the event before making a bold move to the bottom of the speedway on the 57th circuit in turn one, passing then leader Zane Zeiner of Bath, Pa., and going on to his first career Series victory. Ely also took home the Series Speed Sport Most Popular Driver Award during the 2022 season.
"It's absolutely amazing and we've been running on this Tour for five years now and to pick up my first win at this race track is something special to me. This is where I cut my teeth and where I started my full size stock car career and to have the Race of Champions come here and be able to park it in Victory Lane it's nothing short of amazing,"
This is our first time here with this car so coming into the day I knew we were going to be close but I didn't think it was going to be that good for the feature and overall I'm so happy for this entire team and I can't thank them enough and I also want to thank the entire Race of Champions family for coming back to this race track and putting on a great Series for us to race in."
Daren Scherer of Binghamton, N.Y., led the field to the green flanked by Zeiner. Zeiner got the jump on Scherer and took the early lead. The leaders remained close throughout the event, with positions swapping back and forth on restarts and during the exciting two and three-wide green flag racing action.
On the lap 57 restart, Ely lined up behind Zeiner, shot to the bottom in turn one and was able to charge from that to point the victory.
Zeiner was able to hold on to second where he started. Austin Kochenash of Danielsville, Pa., who started third, raced amongst the top-five throughout the day, finished third. Mahoning Valley Speedway regular, Lou Strohl of Palmertown, Pa., finished fourth after a strong performance. Blake Barney of Jackson, N.J., started 12th, advanced seven positions to round out the top-five.
Timmy Catalano of Ontario, N.Y.; Matt Hirschman of Northampton, Pa.; Ely and 2021 Series Champion, Austin Beers of Northampton, Pa.; captured the qualifying race victories. Hirschman posted the fastest lap in green-white-checker qualifying.
Full results from the "Spring Meltdown 75" for the Race of Champions Modified Series can be found here;
www.rocmodifiedseries.com/schedules/event/451089/media-results
The Race of Champions is a sanctioning body presenting Modified and Stock Car racing on asphalt and dirt surfaces throughout the Northeast, with events in New York, Pennsylvania and New Jersey with primary marketing partners Hoosier Racing Tire, VP Racing Fuels, Lucas Oil Products, MAVTV, MAVTV Plus, Airport Collision, Rocket Performance, Waddell Communications, Image X Design, Sherwood Racing Wheels, DirtTrackDigest.com and Speed Sport. The 72nd and 73rd annual Race of Champions weekend will take place in 2023 at Lake Erie Speedway in North East, Pennsylvania and is the second longest consecutive auto-racing event in North America, second only to the Indianapolis 500.
For more information, contact;
Race of Champions Media at media@rocmodifiedseries.com
Follow us on Twitter; Instagram and Facebook; @RoCModSeries or visit our website: www.rocmodifiedseries.com
Back to News