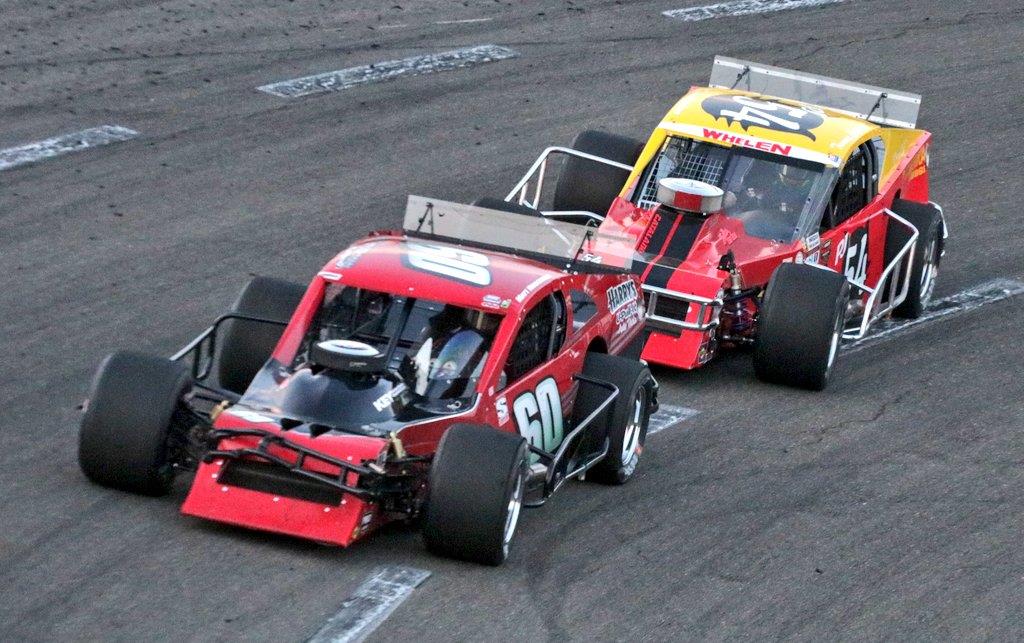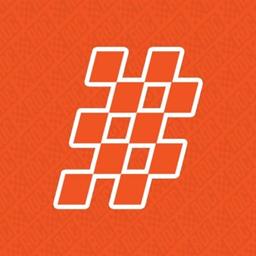 4/12/2023
Race of Champions
---
WESTERN NEW YORK AND PENNSYLVANIA REGION TO KICK OFF SEASON WITH BIGGEST RACE OF THE YEAR – 72ND ANNUAL LUCAS OIL RACE OF CHAMPIONS 250
When the 72nd Annual Lucas Oil Race of Champions 250 rolls off for the Race of Champions Modified Series on Saturday, April 22 it will be the first time since 1982 that a Modified race 200 laps or longer kicks off the racing season in the region.
NASCAR Hall of Fame driver and Modified champion Jerry Cook of Rome, NY, won that particular event in 1982. In Cook's incredible career, he never won the Race of Champions, while competing in it on many occasions.
On Saturday, April 22 at Lake Erie Speedway in North East, Pa., another chapter will be written in regard to "The Greatest Tradition in Modified Racing" adding the 72nd winner's name to the Al Gerber Trophy.
Currently, Matt Hirschman of Northampton, Pa., has won the race an incredible 8 times, including six consecutive between 2015 and 2020, vaulting him in to discussions that have ranked him amongst the greatest driver's in the Modified division.
Hirschman and an incredible field of Race of Champion Modified Series competitors will come to the green flag just after 5:00pm at Lake Erie Speedway on Saturday, April 22 all looking to etch their names into Modified racing history as a winner of the longest standing event in the division.
The Race of Champions FOAR SCORE Four Cylinder Dash Series and the Race of Champions Street Stocks and Western New York "Mighty" TQ Midgets will join the card at Lake Erie Speedway on Saturday, April 22.
Practice, with free open grandstands will take place on Friday, April 21. Pit gates for practice will open at 12:00pm (Noon) with practice running from 3:00pm until dusk.
Tickets may be purchased for the April 22 and will be available at the Lake Erie Speedway ticket office or at https://www.lakeeriespeedway.com/roc-annual.
Where: Lake Erie Speedway, North East, Pa.
When: Saturday, April 22, 2023.
Directions: The track is located just twenty minutes of East Erie, Pa., minutes from Interstate 90 and directly of Interstate 86 at 10700 Delmas Drive, North East, Pa., 16428
What: The 72nd Annual Lucas Oil Race of Champions 250
More Information: www.lakeeriespeedway.com (Track Phone: 814.725.3303) / www.rocmodifiedseries.com
The Race of Champions is a sanctioning body presenting Modified and Stock Car racing on asphalt and dirt surfaces throughout the Northeast, with events in New York, Pennsylvania and New Jersey with primary marketing partners Hoosier Racing Tire, VP Racing Fuels, Lucas Oil Products, MAVTV, MAVTV Plus, Airport Collision, Rocket Performance, Waddell Communications, Image X Design, Sherwood Racing Wheels, DirtTrackDigest.com and Speed Sport. The 72nd and 73rd annual Race of Champions weekend will take place in 2023 at Lake Erie Speedway in North East, Pennsylvania and is the second longest consecutive auto-racing event in North America, second only to the Indianapolis 500.
For more information, contact;
Race of Champions Media at media@rocmodifiedseries.com
Follow us on Twitter; Instagram and Facebook; @RoCModSeries or visit our website: www.rocmodifiedseries.com
*eof
Presque Isle Downs and Casino Race of Champions Weekend
72nd Annual Lucas Oil Race of Champions 250
Lake Erie Speedway, North East, Pennsylvania
*All times and events subject to change
DATE TIME EVENT
Friday – 4/21 12:00 pm (Noon) Gates open for Campers and Hauler Parking
12:00 pm (Noon) Pit Gates Open for Practice – ALL DIVISIOINS
3:00 pm to dusk Practice by Division
DATE TIME EVENT
Saturday – 4/22 9:00 am Pit Gates Open (Haulers Enter)
9:15 am Inspection and Draw for Group Begins
10:00 am Modified Tire Sales Begin (Tire Sale Order; Group 2, Group 3, Group 4, Group 1)
11:00 am Driver's Meetings by Divisions posted; Race of Champions Modified Series
11:30 am Practice by Division (Two Rounds);
Modifieds
Four Cylinder Dash Series
Street Stock Series
TQ Midget Series
1:30 pm Qualifying Races Begin
Modified Series – Green-White-Checker Qualifying (Overall Top-6 locked in to 70th Annual Race of Champions 250)
Four Cylinder Dash Series Qualifying Races (6-laps)
TQ Midget Series (8-laps)
Street Stock Series (8-laps)
Modified Series (10-laps)
Four Cylinder Dash Series B-Main (8-laps)
Modified B-Main if necessary (12-laps)
Followed by; TQ Midget Series Feature – "Harry Macy Classic" (29-laps)
Followed by; Victory Lane
Followed by; Four Cylinder Dash Series Feature – -30--laps)
Followed by; Victory Lane
Followed by; Street Stock Series Feature – (30-laps)
Followed by; Victory Lane
A picture containing text, clipart
Description automatically generated4:20 pm APPROXIMATE Pre-Race, Cars begin to Stage for 72nd Annual Lucas Oil Race of Champions 250
4:30 pm Race of Champions Hall of Fame Inductions (if any) and special awards
4:45 pm "KIDS RoC" on Front Stretch at Start / Finish Line
4:50 pm Driver's Introductions
5:00 pm "KIDS RoC" Pledge of Allegiance
5:05 pm Invocation / Anthem
5:10 pm Command to Start Engines – 72nd Annual Lucas Oil Race of Champions 250 (250-laps)
)
7:30 pm Pit Are Closed
Back to News