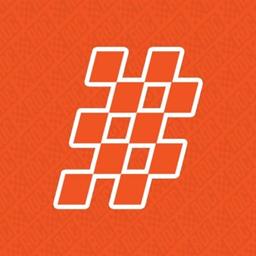 10/28/2023
Race of Champions
---
RACE OF CHAMPIONS MANAGEMENT ANNOUNCES "SAVE-THE-DATES" AS WELL AS HOLLAND SPEEDWAY SCHEDULE UPDATE FOR "WILBERT'S 100"
Race fans and competitors can continue to fill their calendar with race dates for the 2024 racing season to attend exciting Race of Champions "Family of Series" events.
Race of Champions Management is currently working on several traditional and potential "new" events, including a potential change for Race of Champions Weekend.
In addition, in an agreement with Holland (N.Y.) Speedway, management, the date for the Wilbert's 100 has moved to Saturday, June 8, 2024.
"We felt that opening our season with a traditional stock car race sets the tone for Holland Speedway," stated Ron Bennett, Jr., the Promoter and General Manager of Holland Speedway. "We felt this date gave us a great opportunity to get things going for a great season of racing at Holland. Holland is rich in tradition with stock car racing and the Race of Champions programs have continued to bolster that history year-after-year and we are looking forward to a bright future for our programs."
In addition to the move of the Wilbert's 100 to Saturday, June 8. Chemung (N.Y.) Speedrome has confirmed that the Spring Race of Champions Modified Series date will take place on Saturday, May 11.
"Save-the-Date" with the "TBA" (To Be Announced) with more information in front of them include Saturday, June 29; Saturday; July 13 and the weekend of September 6th, 7th and 8th in addition to September 20th, 21st and 22nd.
"We are working diligently to get our entire schedule out to participants and fans, however we have one race remaining this season," stated Joe Skotnicki, Race of Champions. "We know some things need to change so we are looking at everything and every option. We are in negotiation with several traditional venues as well as some new to the Series. This past season was an exciting one and we are just looking at continuously improving our product as well as giving racers and fans an opportunity to compete at premier events throughout the region."
Stay tuned as more dates become available for the Race of Champions Family of Series including the entire schedule release in the near future.
The Race of Champions is a sanctioning body presenting Modified and Stock Car racing on asphalt and dirt surfaces throughout the Northeast, with events in New York, Pennsylvania and New Jersey with primary marketing partners Hoosier Racing Tire, VP Racing Fuels, Lucas Oil Products, MAVTV, MAVTV Plus, Airport Collision, Rocket Performance, Waddell Communications, Image X Design, Sherwood Racing Wheels, DirtTrackDigest.com and Speed Sport. "The Greatest Tradition in Modified Racing" The 72ndt annual Race of Champions weekend concluding with the running the 72nd Annual Lucas Oil Race of Champions 250 will take place in 2022 at Lake Erie Speedway in North East, Pennsylvania and is the second longest consecutive auto-racing event in North America, second only to the Indianapolis 500.
For more information, contact;
Race of Champions Media at media@rocmodifiedseries.com
Follow us on Twitter; Instagram and Facebook; @RoCModSeries or visit our website: www.rocmodifiedseries.com
Back to News