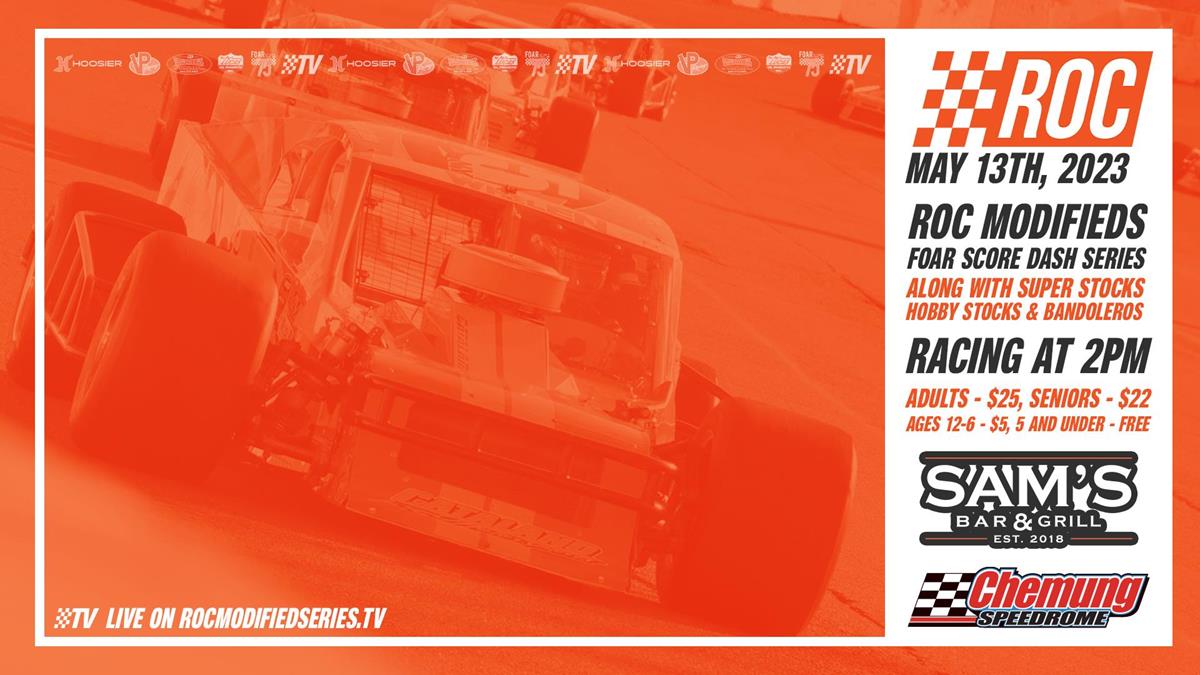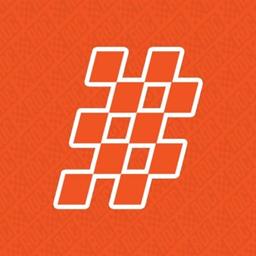 5/11/2023
Race of Champions
---
SAM'S BAR AND GRILL RACES SET TO GO FOR ROC MODIFIED SERIES AND FOAR SCORE DASH SERIES THIS SATURDAY AT CHEMUNG SPEEDROME
The Race of Champions Modified and Race of Champions FOAR Score Four Cylinder Dash Series are set to go this coming Saturday at Chemung (NY) Speedrome.
The Modified Series will participate in the Sam's Bar and Grill "75" while the Race of Champions FOAR Score Dash Series will compete in their Series opener alongside Chemung's weekly talent.
Jack Ely of Wall, N.J., will lead the competition into Chemung Speedrome after his thrilling victory on the Series opening day back in April at Mahoning Valley Speedway in Lehighton, Pennsylvania.
"We're ready to go," stated Ely. "It's been a month that we've been off and it seems like an eternity so we are ready to get back to racing. Chemung is an interesting track, with multiple grooves and opportunities for passing. It's always competitive."
Ely finished 5th last August at Chemung to another first-time Series winner in Austin Kochenash from Danielsville, Pa., who will also be in attendance on Saturday.
Practice for the Race of Champions Series along with the Chemung Speedrome weekly divisions will begin at 1:00pm with racing action to begin at 2:00pm.
What: Sam's Bar & Grill 75 (Race of Champions Modified Series), Race of Champions FOAR Score Four Cylinder Dash Series (25-laps)
When: Saturday, May 13, 2023
Where: Chemung Speedrome
Directions: The track is located at 605 Wyncoop Creek Road, Chemung, NY 14825, Exit 59 off of Interstate 86 (12 miles East of Elmira, N.Y., 45 miles West of Binghamton, N.Y., and 45 miles South East of Watkins Glen, N.Y.)
More Information: www.chemungspeedome.net (Track Phone: 607.529.9998) / www.rocmodifiedseries.com
The Race of Champions is a sanctioning body presenting Modified and Stock Car racing on asphalt and dirt surfaces throughout the Northeast, with events in New York, Pennsylvania and New Jersey with primary marketing partners Hoosier Racing Tire, VP Racing Fuels, Lucas Oil Products, MAVTV, MAVTV Plus, Airport Collision, Rocket Performance, Waddell Communications, Image X Design, Sherwood Racing Wheels, DirtTrackDigest.com and Speed Sport. The 72nd and 73rd annual Race of Champions weekend will take place in 2023 and 2024 at Lake Erie Speedway in North East, Pennsylvania and is the second longest consecutive auto-racing event in North America, second only to the Indianapolis 500.
For more information, contact
Race of Champions Media at media@rocmodifiedseries.com
Follow us on Twitter; Instagram and Facebook; @RoCModSeries or visit our website: www.rocmodifiedseries.com
Back to News