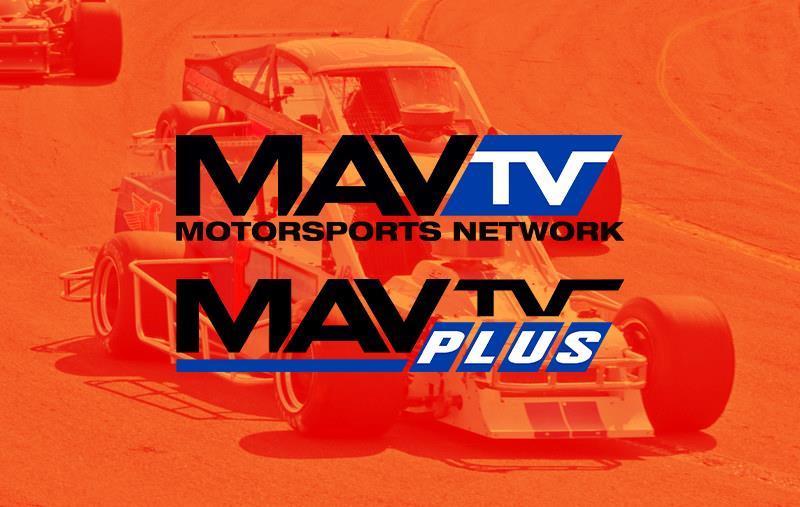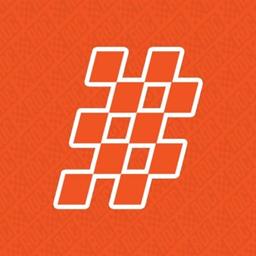 9/22/2021
Race of Champions
---
MAVTV AND MAVTV PLUS TO PROVIDE COMPREHENSIVE COVERAGE PRESQUE ISLE DOWNS & CASINO RACE OF CHAMPIONS WEEKEND AND 71ST LUCAS OIL ROC 250
MAVTV and MAVTV Plus will provide comprehensive coverage of Presque Isle Downs & Casino Race of Champions Weekend at Lake Erie Speedway in North East, PA on September 25-26..
The coverage will be highlighted with three hours of devoted programming, on tape delayed basis, on MAVTV, the Motorsports Network. The 71st Annual Lucas Oil Race of Champions 250 for the Asphalt Modifieds will be highlighted with a two hour broadcast. In addition, the "Tribute to Joe Reilly 54" Race of Champions Sportsman Modified Series and Race of Champions Super Stock Series "National Parts Peddler 40" will receive one hour of coverage devoted to their events. This will be the first time these two series will be featured on national network television. The air schedule for the shows will be announced soon, but each show will receive several time slots.
In addition to the network television coverage, MAVTV Plus will feature live coverage of the Saturday and Sunday feature events. More information can be found at www.mavtvplus.com in regard to the coverage.
About MAVTV;
MAVTV Motorsports Network is the only cable
television network in the U.S. dedicated exclusively to motorsports. MAVTV
offers an unparalleled line-up of exclusive and unique events. MAVTV goes
beyond the national mainstream motorsports events to include grassroots racing
from across the globe: drag racing, pro motocross, sprint boats, rally cars,
short course off-road truck racing, sprint cars, pro pulling, drifting, ice
racing and everything in between. MAVTV knows you don't have to be a race fan
to be an automotive enthusiast, which is why we have developed a package of
automotive reality and custom build shows that are truly second-to-none. From
24/7 automotive and motorsports content on MAVTV Motorsports Network to the
free and exclusive content available on MAVTV Select and the on-demand
streaming service of MAVTV Plus, if it has a motor, it's probably on MAVTV –
The Motorsports Network!
Where: Lake Erie Speedway, North East, Pa.
When: Friday, September 24; Saturday, September 25 and Sunday, September 26, 2021.
Directions: The track is located just twenty minutes of East Erie, Pa., minutes from Interstate 90 and directly of Interstate 86 at 10700 Delmas Drive, North East, Pa., 16428
What: Presque Isle Downs & Casino Race of Champions Weekend; the 68th Annual Race of Champions 250f
More Information: www.lakeeriespeedway.com (Track Phone: 814.725.3303) / www.rocmodifiedseries.com
Tickets may be purchased for the weekend and will be available at the Lake Erie Speedway ticket office or at www.lakeeriespeedway.com. In the event that there is inclement weather, the event will be postponed to 2022.
The Race of Champions is a sanctioning body presenting Modified and Stock Car racing on asphalt and dirt surfaces throughout the Northeast, with events in New York, Pennsylvania and New Jersey with primary marketing partners Hoosier Racing Tire, VP Racing Fuels, Lucas Oil Products Waddell Communications, Image X Graphic Designs, Sherwood Racing Wheels, DirtTrackDigest.com, FX Caprara and Billy Whittaker Ford. The 71st annual Race of Champions weekend will take place in 2021 at Lake Erie Speedway in North East, Pennsylvania and is the second longest consecutive auto-racing event in North America, second only to the Indianapolis 500.
For more information, contact;
Race of Champions Media at media@rocmodifiedseries.com
Follow us on Twitter; Instagram and Facebook; @RoCModSeries or visit our website: www.rocmodifiedseries.com
---
Submitted By: Joe Skotnicki
Back to News